OUR CURRENT & PAST SERVICES
Losing a loved one is never an easy time. Whether you have just lost someone or are returning to view their obituary page, please accept our condolences and sympathies. Our obituary, which features portals to both current and past services, serves as a way for us to remember the good times of our loved one's life and to help their legacy live on.
VIEW ALL OBITUARIES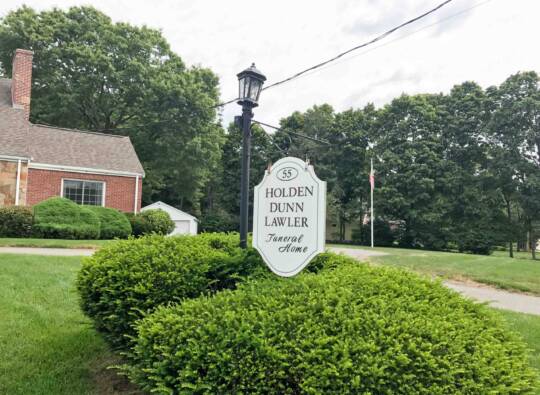 Welcome to our website
Holden, Dunn, Lawler
has provided funeral services for over 50 years. Owned and operated by John F. Holden until his death in 1995, the funeral home continues to be family owned and operated by Richard J. Dunn, Robert J. Lawler Jr. and William L. Lawler. We have a staff of caring professionals who are concerned about your well-being, especially during a time of great personal loss. We also offer you our complete support services in pre-arranging funerals.